Door Handle
Handles in wooden, brass and leather for inner doors.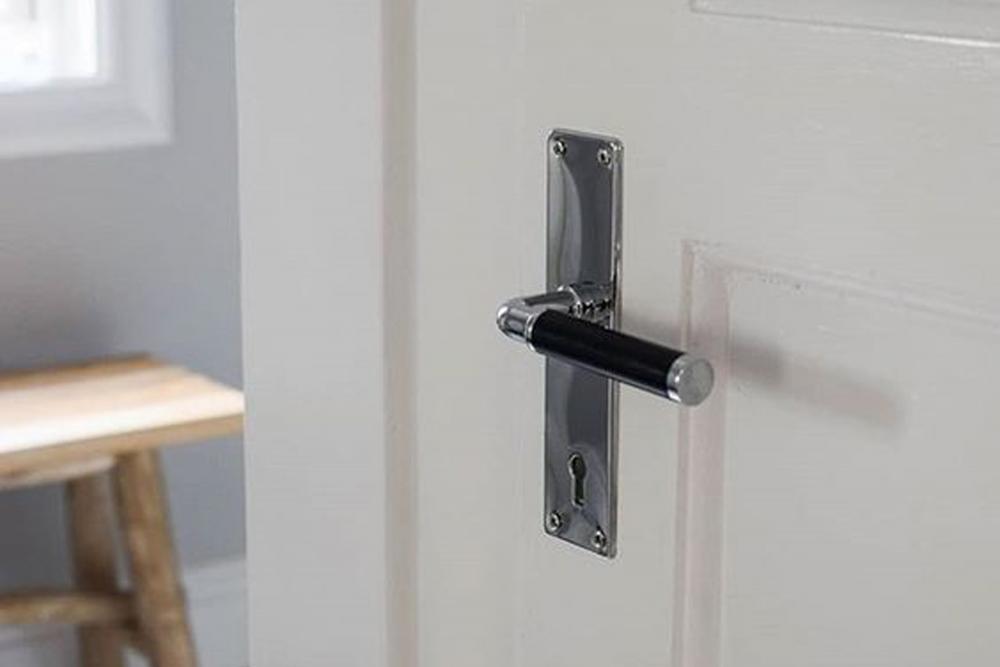 DOOR HANDLES, LATCHES OR INTERNAL DOOR HANDLES – WE FIND MANY NAMES FOR THE ONES WE LOVE
Here you will find our many door latches in their many different styles and appearances. We have several different door handles for internal doors and their matching keyhole covers and toilet door locks to go with them. It is, however, important to differentiate between the lock kit of a door and the actual latch used to open the door, but regardless of what type is on your door, the latch can always be swapped to your liking. Here you get the opportunity to choose a handle that fits your style and that matches with the rest of your interior.
When choosing a latch for your doors, you should mainly consider what style the rest of your home is in, to capture the overall essence, in every detail. If your house is in a modern style and you prefer an esthetically pleasing and minimalistic look, then perhaps you should choose a fitting with a more simple and straight design. If you have a turn of the century home, we have fittings that will match perfectly with your era style. Contemporary door handles for older houses make great details for showcasing the soul of your home. Here you can choose between door handles made from brass, chrome, black metal or nickel with an inspiration in style taken from the funkis, turn-of-the-century, the 70s and classic minimalistic eras. We also have a selection of handles for internal doors that are hand bound with leather for an exclusive and comforting feeling, as well as latches in plastic and wood that both provide a pleasant grip.
Internal doors do not need to just be functional and non-present in your home. Make your selection based on functionality, while remembering to also consider the design of the fittings.