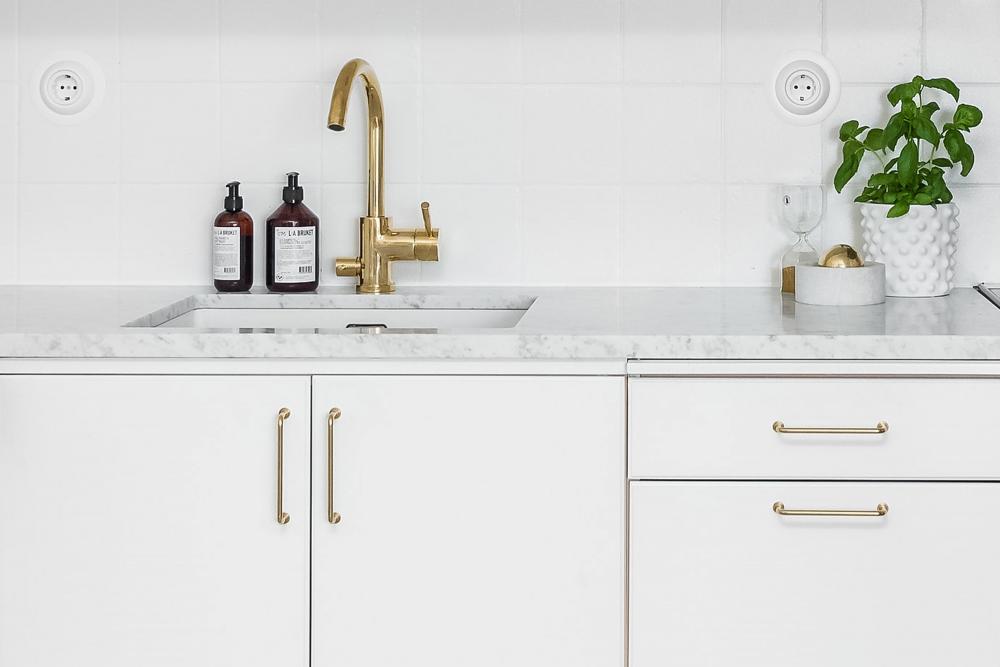 BRASS HANDLES
Our kitchen brass handles provide the perfect opportunity for updating your kitchen drawers, cabinets or other furniture around your house. Using brass handles, you can create your own personal twist for your kitchen and transform a somewhat outdated piece of furniture, into a trendy and contemporary designer piece.
Here you will find a collection of kitchen handles especially selected to spark your creativity and turn your interior into your own. The handles can be placed in both kitchens and bathrooms, on wardrobes and in the hallways, to go along with the other details of your home. It doesn't matter if your furniture was found at a flea market or purchased at IKEA – we have fittings for every occasion!
Brass kitchen fittings are part of an easy to follow, easy to abandon trend. To update your kitchen with brass details, all you need to do is attach the handles onto your cabinet doors, using the included screws and a screwdriver. No fuss and no craftsman needed! We ensure you that you will find it to be a big change to your kitchen and as soon as you want to try something new, you can easily swap the fittings again. Changing your handles is the easiest way to renovate your kitchen!