LED Lamps & Strips

Smart, powerful and modern LED spotlights and LED strips for kitchen, bathroom & furniture!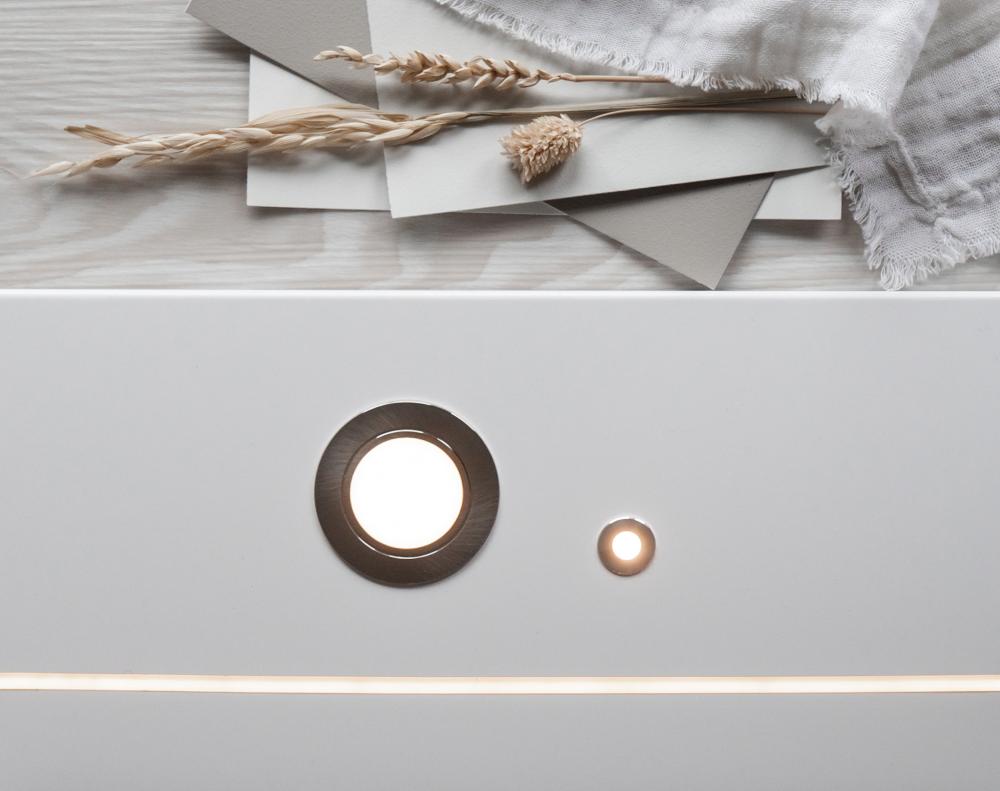 Modern LED belysning med LED Spotlights & LED strip
För att belysa köksbänkar och köksskåp i köket används oftast LED profiler, LED strip och LED spottar idag. LED-belysning är långt mer energieffektivt än exempelvis Halogenbelysning och levererar en 100%ig ljusstyrka omedelbart när du tänder lampan, istället för att behöva "värmas upp". LED-lampor förbrukar dessutom ca 80-90% mindre energi än vad vanliga glödlampor eller halogenlampor gör och har en oftast en mycket längre livslängd. Med riktigt bra belysning kan du skapa den miljö och den känsla i ditt hem som du önskar. Du kan få ett mindre hem att kännas stort och luftigt och du kan belysa delar med utsatta spotlight som du önskar få mer uppmärksamhet. Med hjälp av dimbar LED belysning kan lamporna dessutom både ge mysigt umgängesljus och stark arbetsbelysning – allt i samma lampa!
LED strip eller LED spotlight – Vad ska jag välja som köksbelysning?
En LED strip är ett band av LED dioder som är jämnt fördelade längst listen. Fördelen men att välja en LED strip till köket är att du här kan välja exakt hur lång belysning du önskar och de är enhetligt hela vägen. LED stripen är utformad så att du kan kapa den på utmärka punkter och då anpassa LED belysningen till ditt kök. En annan fördel med att välja en LED strip före LED spotlight är att du här för ett enhetligt ljus utan punkter vilket gör belysningen mjuk och att den smälter in i ditt hem.
Led spotlight är små och ljusstarka lamp-puckar som monteras infällda eller med distanser under köksskåpen. Att placera spotlights i köket är både stilrent och klassiskt och här får du en pålitlig belysning som håller i många år. Vi rekommenderar att sätta LED Spotlights istället för de traditionella halogen spotlight, då LED Spotlights inte utsöndrar någon värme och drar betydligt mindre ström, vilket är en fördel både för miljön och plånboken.
Väljer du mellan list eller spottar i köket är det här främst en fråga om stil och vilken känsla du vill ha i köket. Sätter du LED lister blir det genast en mer modern känsla i köket och det passar moderna och minimalistiska kök, samtidigt som LED spottar mer är klassiska och passar lantliga och skandinaviska köksstilar. Köksbelysning ska vara funktionell och smidigt men också passa in i stilen i ditt hem och inte ta fokus, så här väljer du den belysningen som smälter in bäst med din övriga inredning.