Cutlery trays
Customize plastic cutlery drawers or build your own drawer interior with our wooden cutlery dividers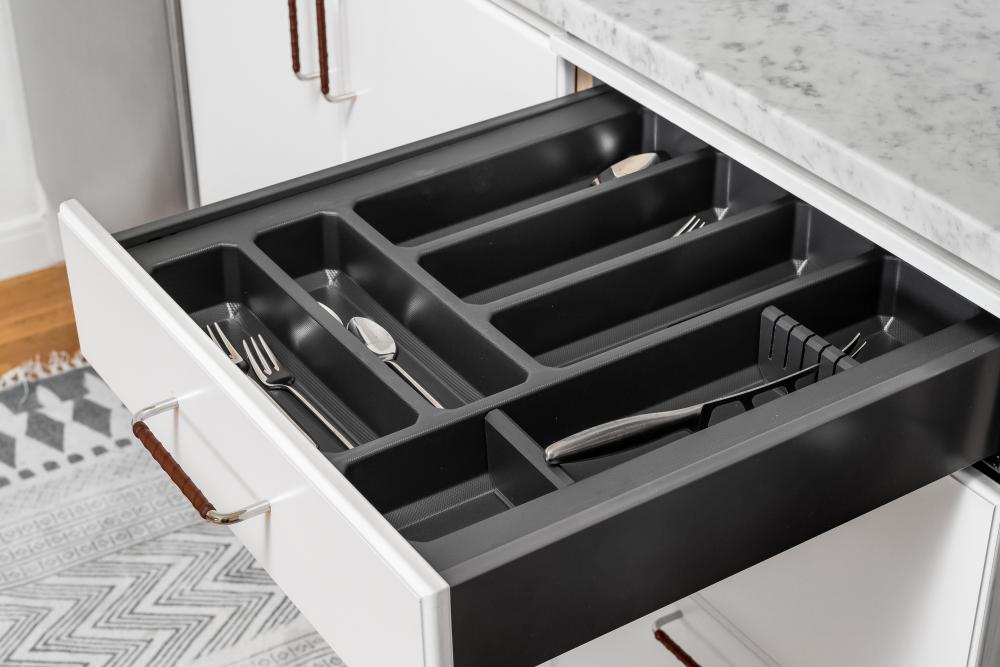 CUTLERY TRAYS FOR ALL DRAWERS ON THE MARKET
The market demand for cutlery trays and custom-fitted drawer interiors have gone up significantly over the past few years. The reason for this is simple: there are a lot of different kitchen manufacturers that most of the time don't use the same measurements. We carry custom-fitted cutlery trays and spice inserts that are fitted down to the millimetre of your kitchen drawer interiors. The measurements for your kitchen cutlery tray is decided by the size of your kitchen frame, how wide the frame is, what kind of sides are on your drawers and how the rails for these are fitted. This, however, is not something you need to figure out yourself but instead, just provide us with the internal measurements and we will take care of the rest. Whether you have a kitchen from Ikea, Marbodal or Ballingslöv, we should be able to find cutlery trays that fit in your home!
Thanks to the various measurements available on the market and because a lot of kitchens are built to be very compact, some drawers may have very slim interiors. A cutlery tray at 23cm is therefore not that uncommon and likewise, we have no issue providing trays that fit the same measurements. Therefore, if you have a slim cutlery tray, or a very wide one, please contact us directly so we can show you what we have to offer! Most commonly, cutlery trays come in the sizes of 20cm, 30cm, 40cm, 50cm, 60cm and 80cm but we also carry wider ones in our selection, all with gorgeous designs and functionality. The depth of cutlery trays may of course also vary quite a lot but among the most common are measurements of 47cm and 53cm and outside of that – you may say we have measurements depending on need.
If your drawers have odd measurements like if you're looking for a cutlery tray for the drawers in your camper van or trailer, it might be hard to find one that fits. Simply measure your drawers and email us your measurements and we will provide you with a tailor-made option, just for you!