Retro Kitchen
Typical scandinavian retro design and other hardwares from the middle of the 20th century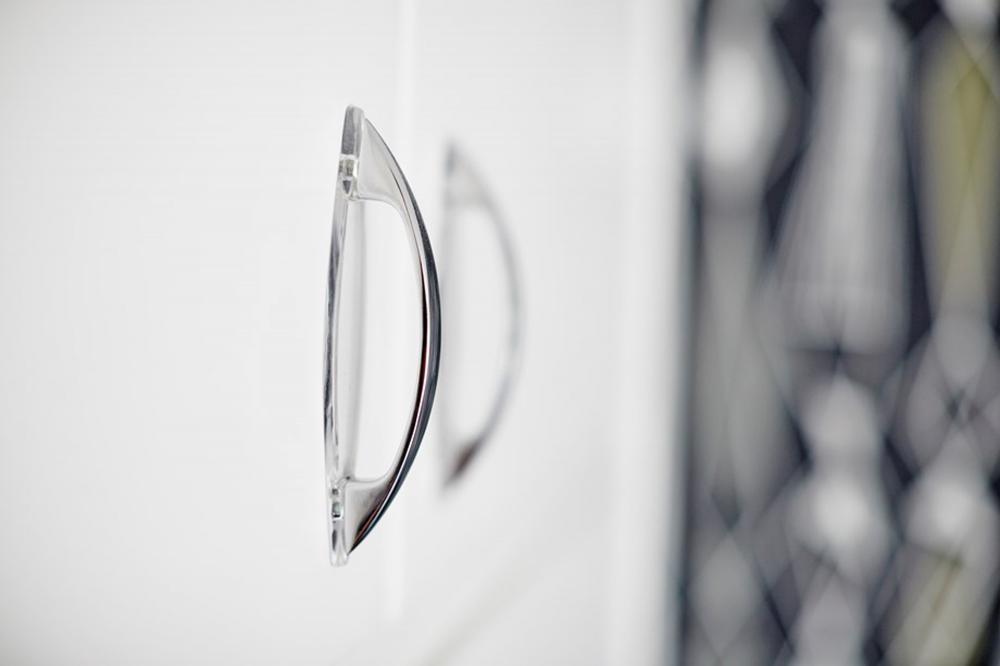 RETRO & FUNKIS
During the turn of the 20th century, kitchens were made completely different from the ones of today. The dream was to create large, spacious kitchens, robust enough to withhold the ageing of time to the same standards as the rest of the house. Functionality and workspace were important keywords and a lot of emphasis was put on fitting the spaces with sturdy frames, cabinets and furniture as well as custom carpentry that reached to the ceiling. When it came to fittings and handles, massive nickel or brass handles were common during this time. They would be paired up with window knobs on the top cabinets, and with decorated porcelain knobs in an antique colour, on the lower ones. To create a sense of unity, one might also pair them with traditional anchor hooks or flour drawers, or beautiful brass railing systems.
In the early years of the 20th century, the era of 'funkis' emerged and has since had a revival, in the 21st century. Funkis kitchens are commonly recognized due to their straight, esthetically pleasing lines and sparse decor. This was due to the trends of the 1930s not including any decorative excursions. Other characteristics of the era included lipped cabinet doors, visible externally attached hinges, and later on, during the 50s, the inclined top cabinets. Even during the 'funkis' era, the fittings played a major part and most commonly used were the 'Ticka Standard', manufactured by the Albert Karlsson Metal Manufacturing Company. These were commonly referred to as 'snabel fittings´. The 'Ticka fittings´ or 'Snabel fittings' have a very characteristic shape with its squared outfit and 'Snabel' (Swedish word for 'trunk' on, for instance, an elephant) handle. Today, the handles are once again popular with both the likes of people seeking a nostalgic revival, as well as with those who never got to experience them in their hay days. These days, however, the fittings are sold without the latch that would normally need to be milled on the door.
Here you will find everything from the styles of the turn of the 20th century, including handles from the 1900s, 20s and 30s, as well as the classic retro handles. Let yourself be inspired by our large selection covering all your construction needs whether it be in the kitchen, closet or bathroom.