Leather Handles
Leather handle & kitchen handle with wrapped leather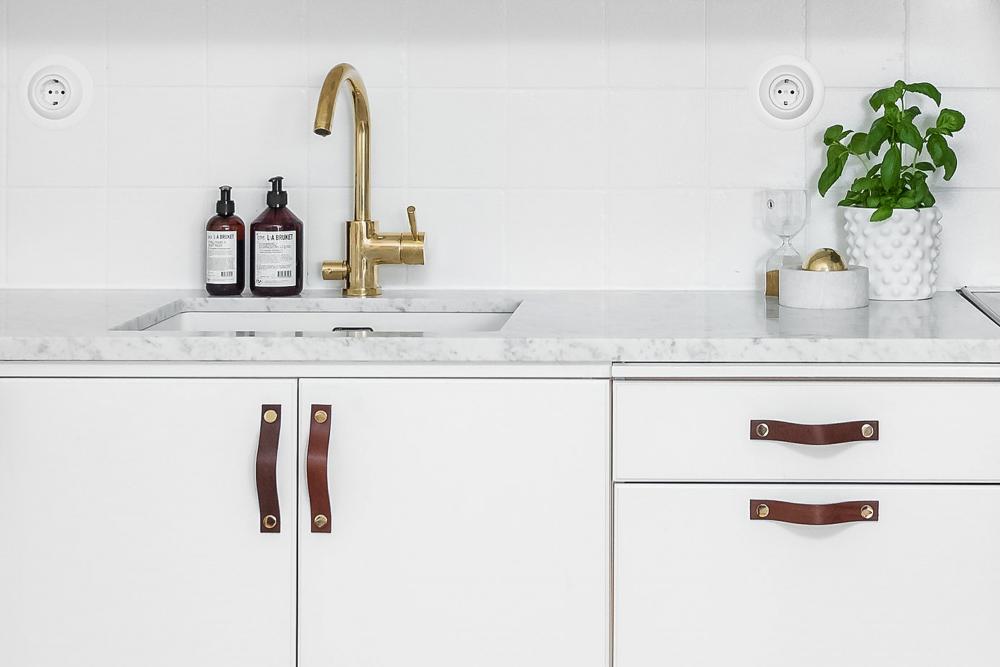 LEATHER HANDLES
Is it time to change the handles on your dresser, closet or in your bathroom or kitchen? Here you will find modern leather handles with a wide range of appearances. Use our popular leather loops to transform your dresser into the trendiest one on the market and our leather handles to bring a warm, genuine and modern impression to your kitchen.
During recent years, leather has come to dominate amongst materials in the world of interior design. Using leather handles and details, you can embrace the trend and decorate your home with a material that will continue ageing with beauty.
Furnishing tips: combine a leather handle and loop by fitting the loop onto your cabinet doors and the handles to your kitchen drawers.