Bestseller
Trendy, popular & best seller of kitchen handles & drawer pulls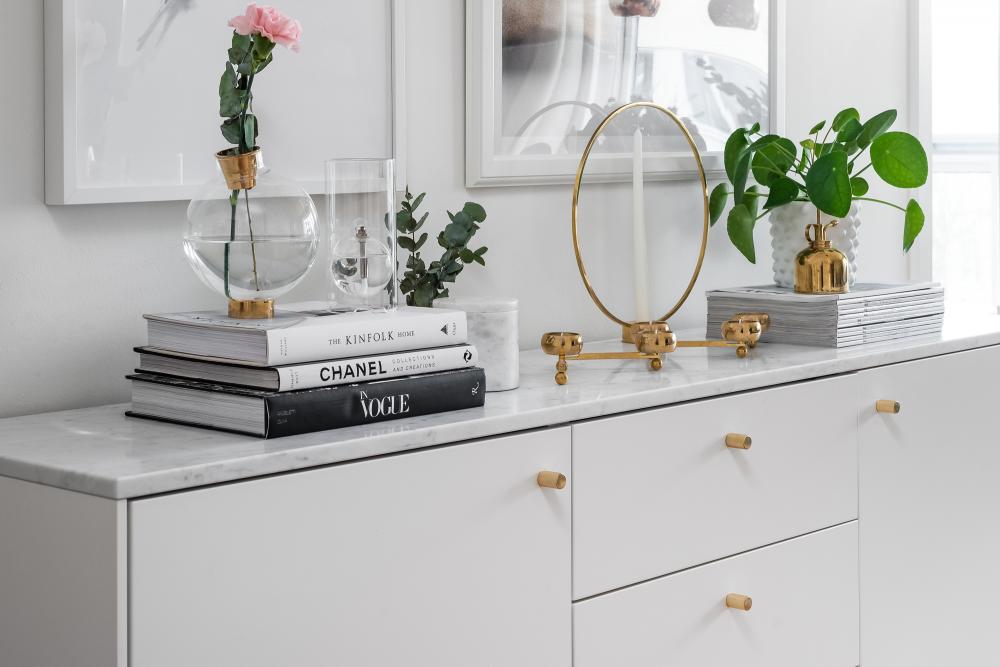 BEST SELLERS!
Here you will find all of our customers' favourite items of knobs, hooks, kitchen handles and internal door fittings. We continuously keep the list updated for you to be able to find what other kitchen renovators and handymen are currently buying.
Finding the right handle for your home can be difficult in the jungle that is the fittings market. Because of that, we have collected all of our popular products on one page. We may all benefit from the inspiration of others when we find ourselves lacking ideas or feeling overwhelmed by the 600 different handles available here at It's Design. All homes are however unique in their own way, but perhaps this section can provide you with an idea of what fittings you may want, or at least, what you don't want.
Our most popular fittings of 2019
Our untreated pinewood knob was the most sold fitting of 2019. A simple wooden knob without varnish or paint, it can be painted and decorated to taste, or kept just as is! A wooden knob may not seem as much, but when the option of painting it yourself is available, a whole world of options opens up. You can, for instance, go with a common trend and paint it in the colour of your cabinet doors or have your kids paint their knobs for their dressers, in beautiful pastel colours.
Our untreated pinewood knobs may not only serve as the perfect, multi versatile knob for your home but can also provide a fun and cosy activity for kids in kindergarten. As the knob may also be used as a hanger, the kids can paint and personalize the knobs, before hanging their jackets upon them.
Our second most sold knob of 2019, was the brass knob 'Graf'. 'Graf' is an esthetically pleasing knob with grooved sides that brings to mind the knobs of old radios, with an edgy industrial design. Our Graf knob is available in chrome, black and brass colours where the latter most has been at the top of our fittings list, for several years now.
As the runner up of the most popular fittings of 2019, we find our round brass knob with fitting. During the past 5 years, it's been one of our most popular fittings, both in the kitchen and dresser category, something that's easily understood. Our round brass knob is not only pleasant to look at, but also provides a good sturdy grip, as well as a lasting impression in your kitchen. It may also be fitted onto larger drawers, despite its narrow width of 25mm.
Get inspired by browsing our top-selling items for the kitchen and the rest of your home. Feel free to contact us with any questions regarding material, measurements or make and also visit our page of Inspiration and Tips, to get some new and exciting ideas.