Kitchen Organizers
Interior for kitchen cabinet & kitchen drawers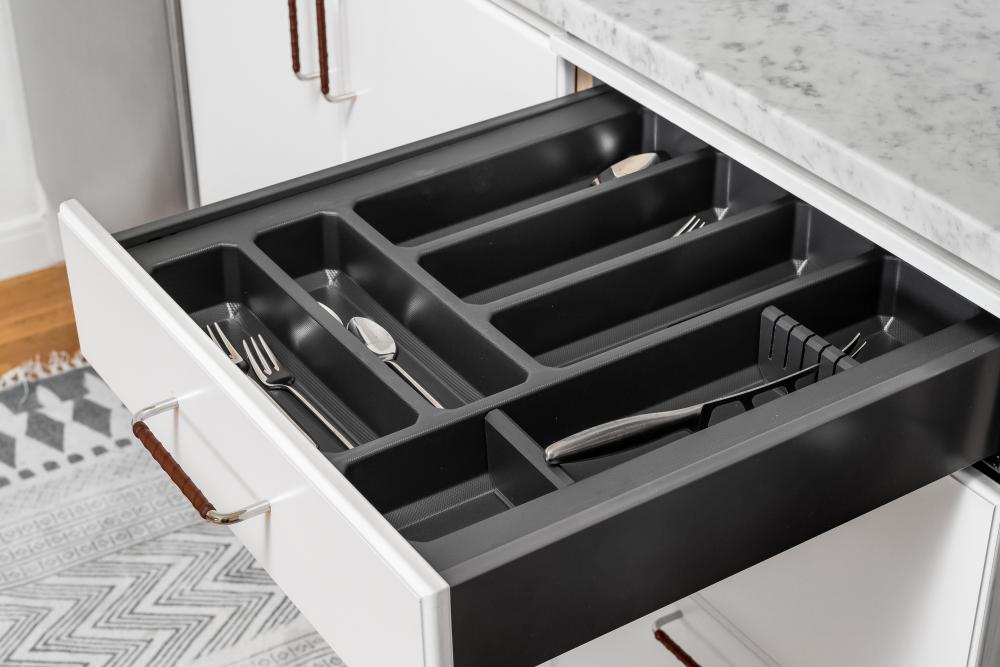 CLEVER SOLUTIONS FOR DECORATING YOUR DRAWERS AND CABINETS
Finding space for all your utensils and kitchen items may seem impossible, but do not despair – we have the means to maximize the storage capabilities in your kitchen! Here we offer a wide selection of storage solutions for kitchen cabinets and kitchen drawers, including functional cabinet drawers or kitchen carousels for those tricky corners as well as custom-fitted cutlery trays for the odd measured kitchen drawers.
Functionality and design are equally important!
The kitchen might be that one space in your home where functionality and design play an equally important role. It should provide you with a room where you feel comfortable and more than likely may invite people to hang out in, but of course also a room where you spend a lot of time in for all those weekday meals. Our vision is therefore to offer smart solutions to simplify the time spent in your kitchen, regardless of if it's for a quick weekday breakfast, a dinner party, or for that hour spent cooking your Sunday roast.
Products meant to make you comfortable
Thinking about where and how to fit, sort and plan all your kitchen items to create the most functional feel in a newly built kitchen, is something that a lot of people spend a fair bit of time on. Can I keep the spices near the stove? Do I want my steak cutlery in the same drawer as my everyday cutlery? Are the fridge and recycling easily accessible? There are many things to consider when planning and constructing a kitchen. On the other hand, when you move into an older living space, these are also the things that decide whether or not you will be comfortable in your new home.
In our category of kitchen furnishing, you will find many smart products that can aid you in creating the most amount of functionality in your kitchen. Regardless if you have an old kitchen from IKEA or a new one from industry giants Marbodal or Ballingslöv, we promise that we will have just the right products to help you create your dream kitchen.