Recycle Solutions
Waste bins, recycle solutions and sorting buckets for a sustainable recycling station in your home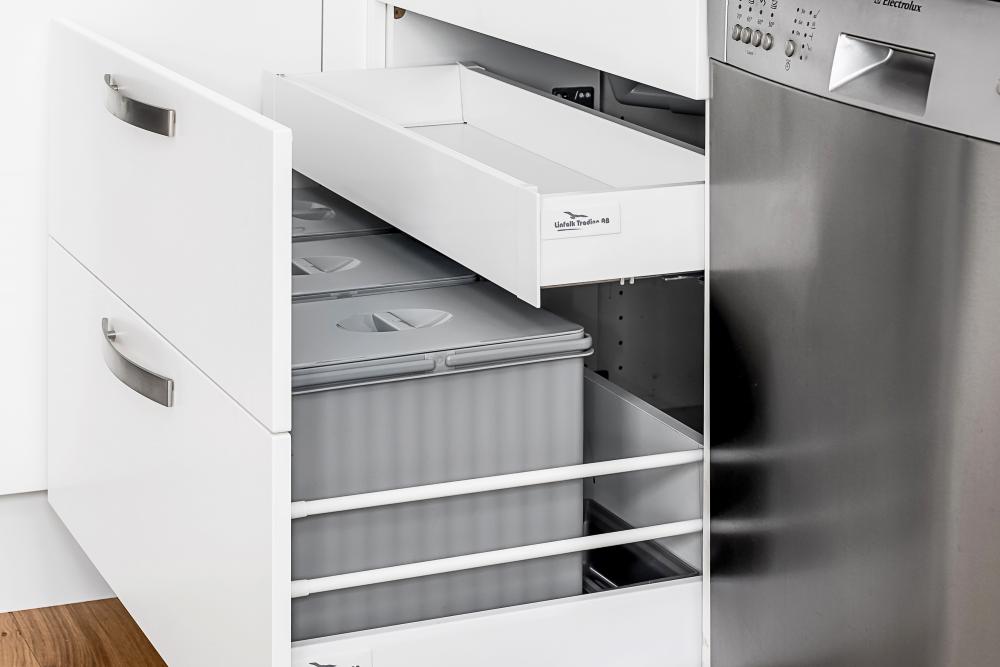 RECYCLING
Recycling and garbage bins are two products often forgotten about in the kitchen. However, both will not stay with you forever and will need to be changed, over time. The garbage bin might get filthy and nasty after a few years and is also an item that gets inherited when buying a new property, something that is not always fun.
Recycling and garbage units for the home are also continuously upgraded on the market and here you will find many clever and sustainable solutions for your at-home recycling station.
We have here collected a selection of storage solutions for your recycling that fit both drawers as well as cabinet doors. You can choose between ones that are mounted from the side as well as the bottom that all come in many different sizes. We also carry single garbage bins in many different sizes that provide you with the option of tailoring your recycling storage after your own needs.
Convert your counter cabinets into drawers
Are you interested in turning your cabinets into drawers? We have just the thing for you! We can provide custom made, fitted kitchen drawers according to your measurements where you can use your cabinet doors as the front end of these. Please email us directly and we'll tell you all about it!