Concrete Knobs
Knobs & hooks in cement or concrete to decorate kitchen, the hallway and bathrooms!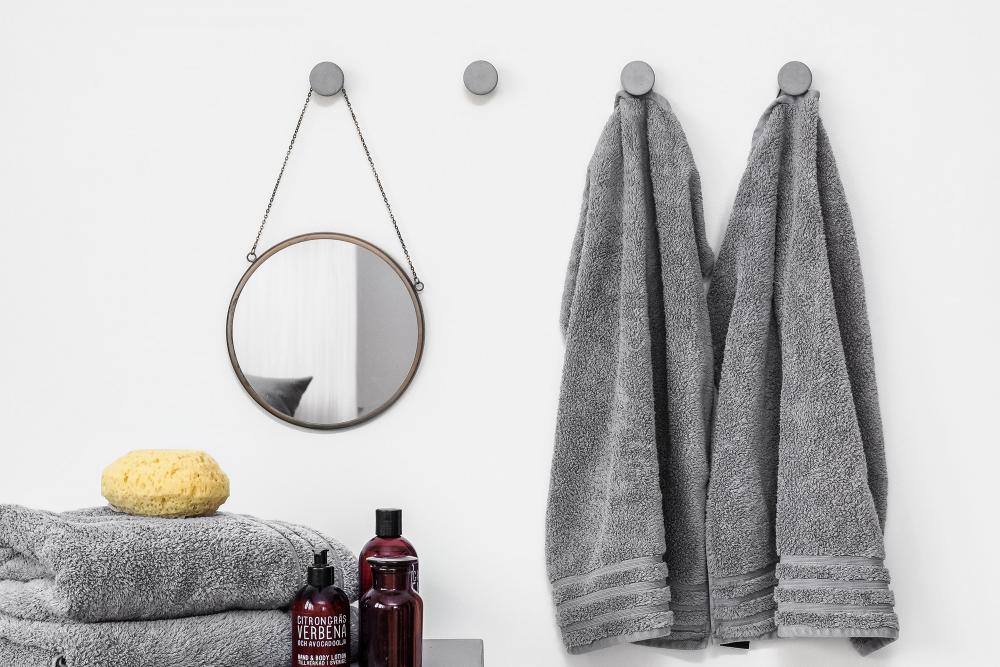 CONCRETE HOOKS AND KNOBS
Using cement and concrete with interior design has come to be a big trend due to it being a solid, organic material that's both durable, adjustable as well as a nice little detail to your home. Concrete kitchen countertops and rough concrete walls in bathrooms both add lovely industrial details to your home that breaks off against what are otherwise fairly basic furnishings of homes. Concrete in interior design was a big hit during 2015 and 2016 and has stayed in the game ever since.
Here you will find our modern and unique concrete knobs. The knobs come in different shapes and different types of concrete. All of our concrete knobs are manufactured in Greece and made from a material called ´GFRC´. This material (which is an alloy of concrete and fibreglass) is so durable that it's commonly used to construct house facades around Greece. Therefore, our concrete knobs are as suitable for use in your outside kitchen or garage, as they are in the bathroom or hallway of your house.
For instance, the classic grey concrete colour goes very well alongside brass or warm metallic details of your interior. A brass mixer tap along with a light concrete countertop and hooks will suit the bathroom as well as your outside kitchen or summer house. Remember that our knobs can also be used as hooks, using the included screw pins. With these pins you can attach the knob straight onto your wall, creating a beautiful wall of concrete hangers in your hallway, closet or bedroom.