Kitchen Rail
Kitchen rails in brass & stainless steel for kitchen utensils, towels and decoration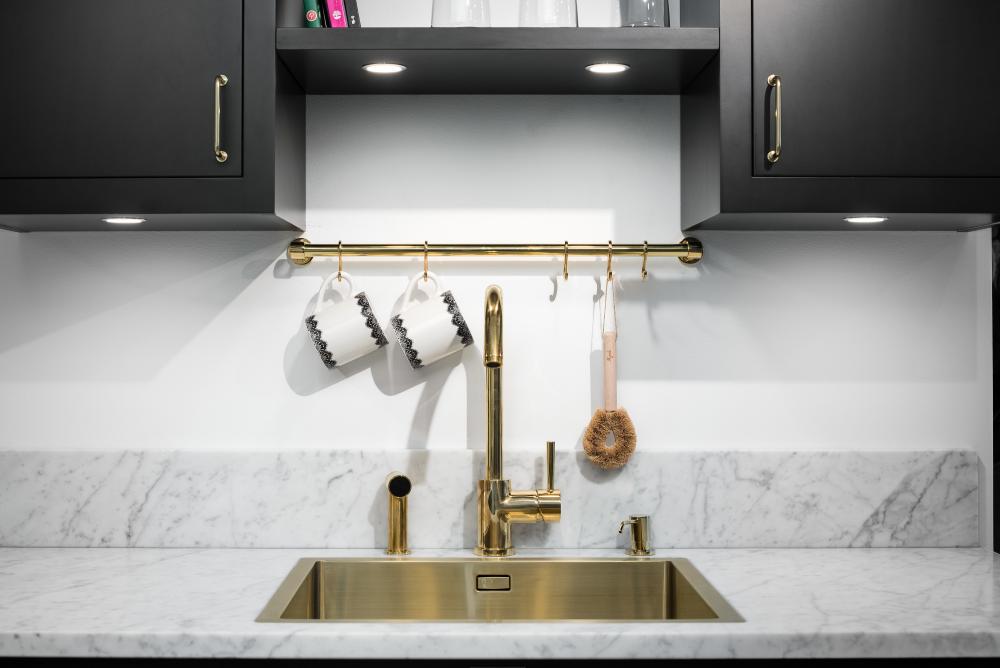 UTENSIL BARS AND HANGERS FOR KITCHEN ITEMS
Here you will find utensil bars for storing kitchen items in your kitchen. We have three complete systems with many different accessories.
When it comes to functionality and storage, the kitchen is probably the one room that needs the most attention. Apart from wanting a good looking and stylish kitchen, you also want your utensils and kitchen items to have their dedicated, easy-to-access places. With a utensil bar in your kitchen, you get a good looking storage solution that provides easy access to your most-used kitchen items. Hang your spatulas, wooden spoons or oven mitts off it so they're all close at hand when you need them!
We have railings made of brass or stainless steel for a more modern look that also takes inspiration from turn of the century styles. Choose from our selection of pre-cut sizes or send us the desired measurements and we can custom make a railing for you. There are also accessories such as cookbook holders, shelves and dish racks but you may also just use simple S-hooks.