Porcelain Knobs
Decorative porcelain knobs for drawers or cabinets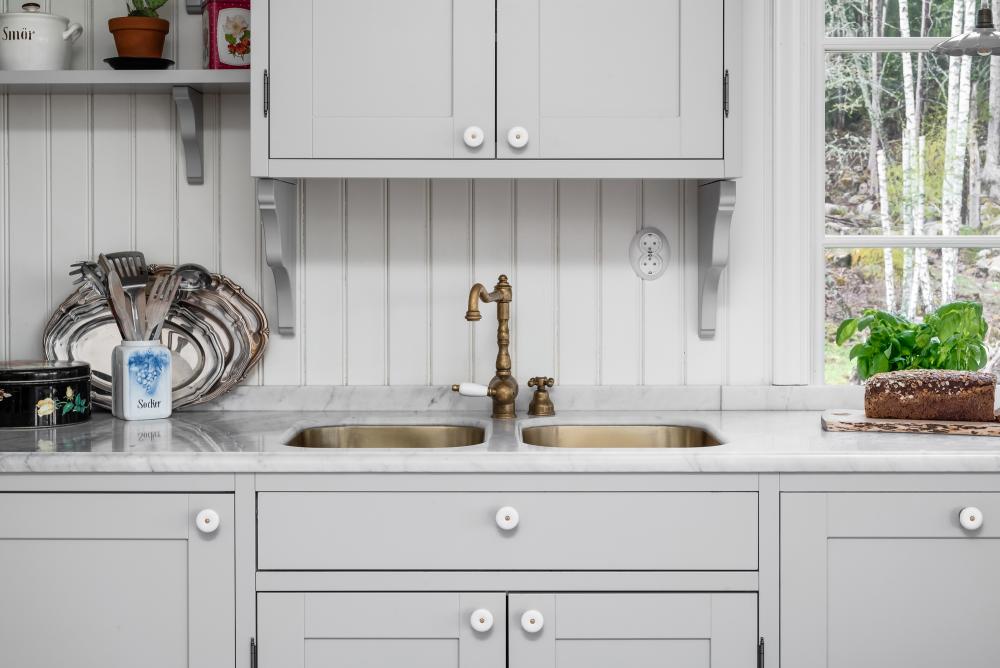 PORCELAIN KNOBS
Porcelain and ceramic knobs are immortal classics! Porcelain knobs have been around the kitchen for many years and are still just as popular, something that is easy to understand!
Do you want to freshen up your rustic kitchen with some new fittings? Then we think you should check out our selection of porcelain knobs. A porcelain knob can give your kitchen, cabinets or dressers a real vintage charm and is applicable on both cabinet doors as well as drawers. Thanks to their smooth surfaces, porcelain knobs are always nice to the touch and therefore very user friendly.
Here you will find porcelain knobs that give off everything from a nostalgic feel to a clean, modern one. We carry everything from completely smooth porcelain knobs that fit perfectly in both your kitchen and bathroom, to porcelain knobs with details in metal, brass screws, black detailing and other decorative details. Porcelain knobs are beautiful, they last a long time and are durable to water and other weathering that may occur in a kitchen or bathroom.
With porcelain knobs, you can create an elegant and romantic interior inspired by that of the early 20th century. Here, you will find mandatory details that tie a turn-of-the-century home together. Our knobs are 100% porcelain, except for the metal fitting socket which is conveniently placed inside the knob and becomes invisible to the eye, once the knob has been fitted.