Hardware
Over 600 models of kitchen handles, knobs and hooks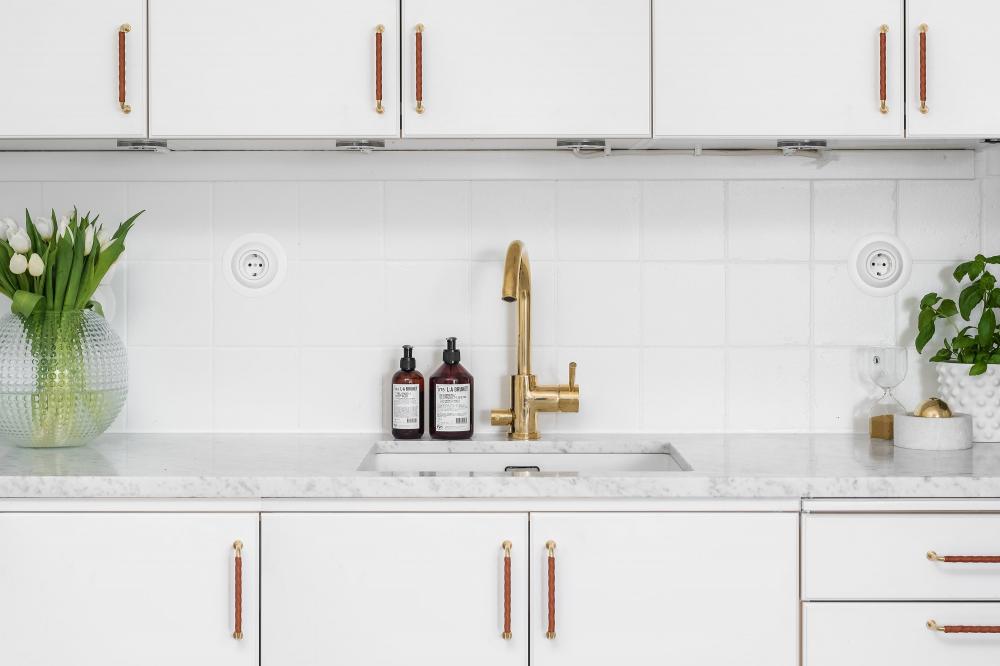 KITCHEN HANDLES, DRESSER DRAWER KNOBS, HOOKS AND INTERNAL DOOR HANDLES – HERE YOU WILL FIND OVER 600 FITTINGS FOR YOUR ENTIRE HOME
In our shop, you will find a wide range of handles for your kitchen. Knobs, fitted for anything from kitchen drawers, bathroom cabinets, yard sale findings, bureaus and bookshelves to the bedroom dresser, various renovation items for your kitchen and other furniture. Treat yourself to new and affordable kitchen cabinet doors and create a personal and modern look, with fittings in whatever style you may desire, without having to renovate your entire kitchen. Renovations don't have to be expensive! Here you will find everything from trendy brass and concrete knobs, antique furniture fittings, internal door handles, retro-style handles, as well as knobs in the funkis style and of course, our popular leather handles in nature, cognac, brown and black.
Handles, knobs and hooks for your home.
Here you will find over 600 items of handles, knobs, hooks, latches and fittings for the kid's room, all made especially to bring a personal touch to your home! Don't limit yourself to only changing the handles in your new kitchen, bring that same style to the rest of your home as well! Are you thinking of having a white kitchen with leather-bound brass handles? Bring that brass into the hallway or laundry room as well, with brass drawer knobs or leather hooks. One convenient and affordable way to renovate your furniture or kitchen is to change the fittings on the drawers and cabinet doors. Here you will find a selection of handles and knobs in all styles and shapes as well as all CC Measurements. Choose between modern-kitchen, funkis, retro, turn-of-the-century and classic-style handles, all provided to help you create or maintain the right appearance for your home.
Change the handles of your kitchen or bathroom to your liking
If you need to change the handles in your kitchen but have questions regarding material, CC Measurements, models, styles or other things, then check out our page full of inspiration and handy tips. There, you will, for instance, find detailed explanations of what 'CC Measurements' are and what your thought process should be, when picking one. If you're wondering how to maintain your new exclusive leather handles, please find our FAQ where we answer questions and provide advice regarding this, as well as guides for how to fit your kitchen handles to your cabinet doors. Our Instagram, as well as the 'Tips' page at your top left, provides even more inspiration for your kitchen.
Do you have questions regarding CC Measurements and how to pick the right one for your new cabinet doors? Check out our info page regarding CC Measurements!There, we tell you everything about how to assess and pick your measurements, as well as provide info regarding the drilling of fitting holes!