Brass
Kitchen handles in brass, brass knobs & hooks in brass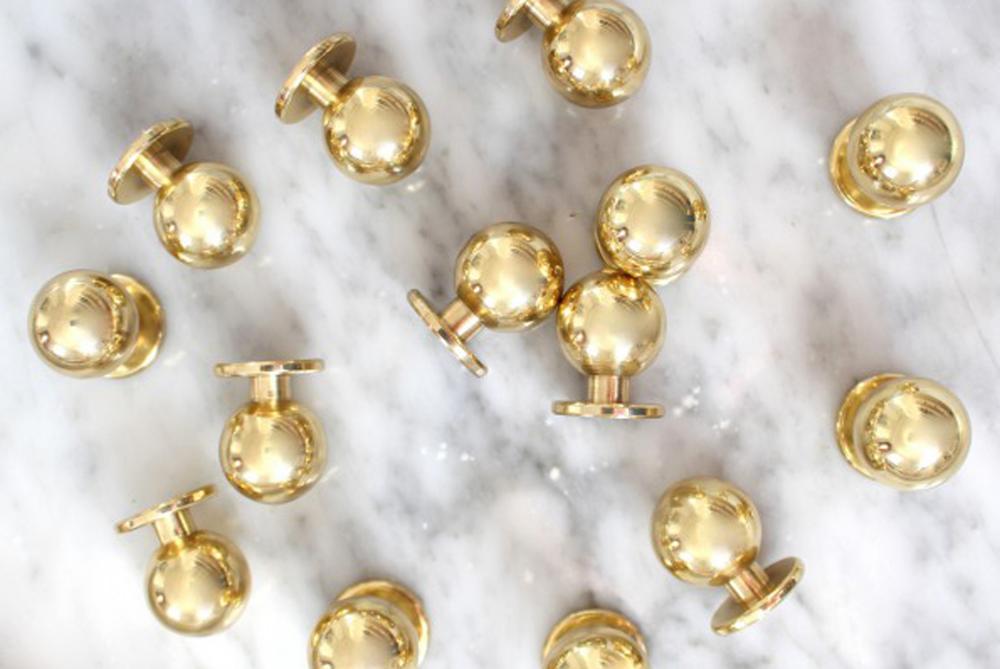 BRASS
Up until the turn of the 20th century, brass was the preferred material of choice when making kitchen fittings and smaller metal details. Knobs and handles were all made from brass that was left rough and untreated to promote its organic ageing.
Brass is an alloy of copper and zinc well suited for both casting and turning, making it an ideal material for metal details. It's also far more affordable than gold, making it a desirable material when manufacturing smaller ornaments but also earned it its nickname as the 'poor man's gold´. After the turn of the century, nickel-plating became popular as a means to change the finish of the brass, while still making use of the material's desirable features.
Here you will find handles, knobs and door handles of polished, matte and gold-plated brass, as well as brass coloured handles and knobs. We also have polished and varnished brass with a lasting impression, polished un-varnished brass for that organically-aged look, as well as rough brass which is delivered completely untreated from the factory. Choose the appearance of your liking and taste or based on what you're matching it with and remember to never polish the varnished handles and knobs. Instead, just wipe them off with a damp cloth to keep the varnish lasting a long time.