Metal Handels
Metal handle in black, brass, antique and chrome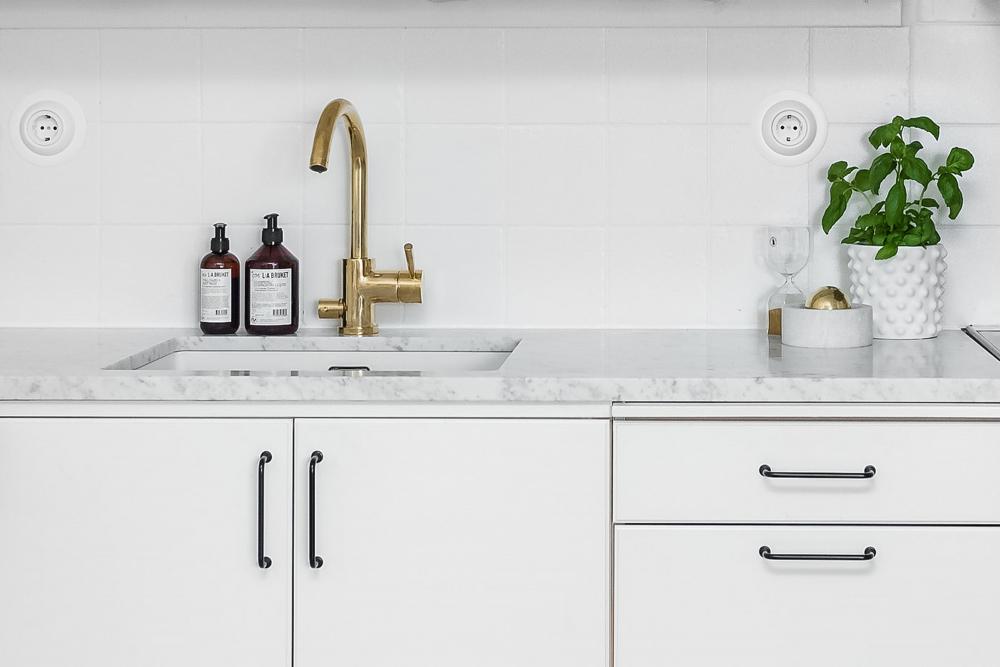 METAL HANDLES
The history of the metal handle
Metal handles are probably amongst the first that comes to mind when considering kitchen fittings. Metal handles have been a staple in kitchens around Scandinavia, ever since the 90s when they knocked the then-trendy wooden handles off the market in a big way. Even before that, metal handles were very common in kitchens. Bowl handles were very trendy during the turn of the 20th century and the mid-1900s; everyone wanted stainless steel 'Ticka´ handles, with their hatches, for their drawers, unless they had teak handle strips in their pastel-coloured kitchens. During that same era and due to the post-war industries that emerged, plastic became trendy and made its way into the kitchens. Knobs made of plastic, adhesive plastic towel racks but also metal fittings with a plastic base, all became big sellers in the kitchen industry.
Plastic and handle strips stayed on the market all through the 70s when they slowly but steadily were replaced by the wooden products of the 80s, and later on by the metal details that conquered the market of the 90s. Since then, we've come to accept that the Nordic, organic handle-of-choice, is the metal one.
Classic T-base handles and bow handles
There are two timeless metal handles that most people, at some point, have come into contact with, whether you know it or not. These days, we carry two handles in a wide range of CC Measurements, appearances, shapes and sizes – namely the T-base and bow handles.
The T-base handle is that classic, pipe-shaped fitting with an overlap on both sides of the base, resembling the letter T. This handle is a proper classic one that is often found in rental properties and public spaces. Despite being fundamentally the same, you will find this fitting in a variety of different CC Measurements, with different amounts of the handle overlap and at different heights. At It's Design, we carry T-Base handles in a variety of widths and this handle is particularly gratifying if you're looking for a fitting with a firm grip that's both easily accessible as well as stylish.
A bow handle is precisely what it sounds like – a handle shaped like a bow. The fitting begins and ends at the base, on the front of the cabinet door or drawer, and has a soft, curved shape to its handle. The bow handle is to be considered a more modern and minimalistic handle with a cleaner, more developed look than that of the T-Base. You will find our bow handles with a variety of CC Measurements as well as in shapes ranging from the more pipe-shaped ones to the ones that are flattened at the top and rounded at the bottom, providing a soft handle grip. At It's Design you will find a wide range of different bow handle models made in metal and coloured black, antique or with a stainless steel look.