Profile Kitchen Cabinet handle Bright chrome 70mm
Modern profile kitchen cabinet handle
Watch this product and we will notify you once it is back in stock.
Profile Kitchen Cabinet handle Bright chrome 70mm
Modern profile kitchen cabinet handle
Description
Modern profile handle that is mounted behind the door over the edge of the door / front. The handle has an angular shape that gives a nice silhouette and at the same time is very grip-friendly and stylish. Perfect for minimalist kitchens!
Made of metal.
Note! Mounted on the back of the door and placed over the edge of the door / front.
Delivered including wood screw. Feel free to enter your thickness on doors / drawers above and we will adapt the screws to your measurements.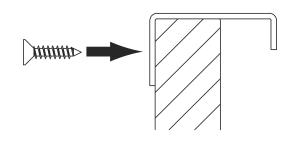 Measures
Measures
| | | | |
| --- | --- | --- | --- |
| CC size | Width | Depth | Height |
| 48 (mm) | 70 (mm) | 40 (mm) | 20 (mm) |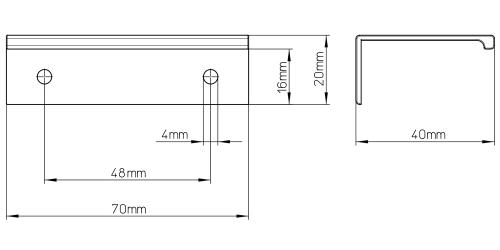 More info
Material
Installation
M4 screw is always included in orders. Feel free to state the thickness of your doors / drawers and we will send suitable screws, otherwise we will send standard screws.
Care instructions
Can be cleaned with a soft cloth.
Brand Information
Linfalk Beslag & Inredning is a family business based in Linköping, Sweden. The company was started in 1989 in the small village of Bestorp, 30 km south of Linköping, and has for over 30 years delivered kitchen details and kitchen fittings to all around Sweden. Linfalk has a complete range of handles, knobs, hooks, drawer fittings, cabinet fittings, lighting and other kitchen details. As a reseller to Linfalk, It's Design offers the entire Linfalk range online.