Sorted by fixing centres measurements
CC dimensions (the dimension between two screw holes on handles) can often be crucial when choosing new fittings. That's why we're here have sorted the handles by cc dimensions so that you can easily find kitchen handles that suits your kitchen!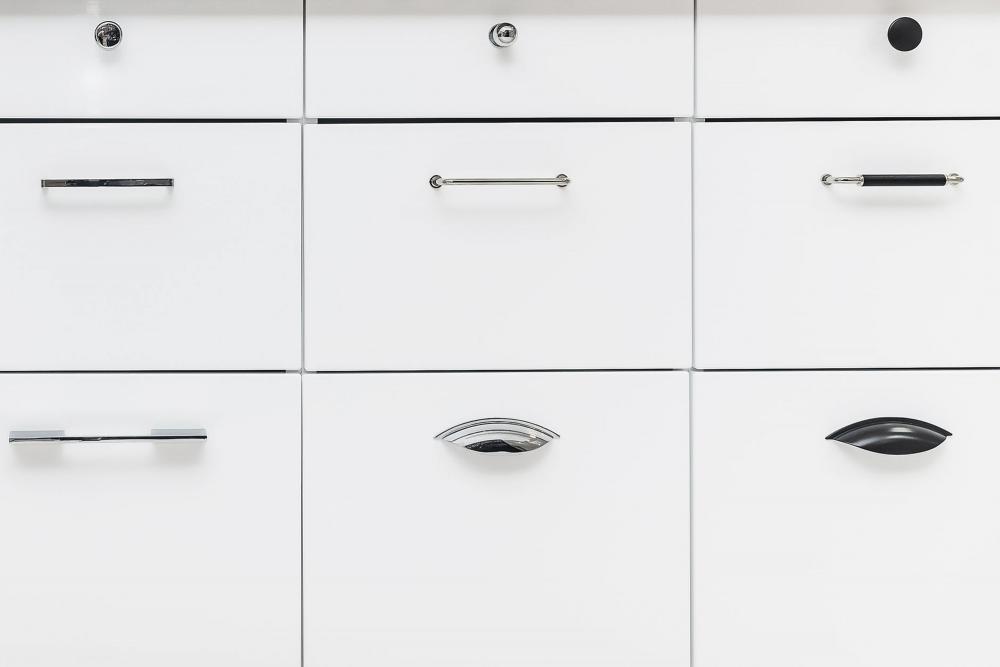 PRODUCTS BY CC MEASUREMENTS
What is a CC Measurement?
Let's start with the essentials! A CC Measurement is, quite simply, the distance between two screw holes on a cabinet door or handle. CC Measurements are also commonly referred to as centre measurements, as they are measured in millimetres from one hole's centre point, to the other's.
Since there's a need for two holes, only handles have CC Measurements and not knobs as they usually only have a single mounting point.
Here, we've sorted our selection of kitchen handles based off their CC Measurements to make it easier for you to browse when selecting new kitchen handles. If you already have handles on your kitchen cabinets and drawers, you already have the best setup for freshening up your kitchen.
The handles in your kitchen follow a standard, regardless of if the kitchen is purchased from IKEA, Marbodal, Kvänum or Kvik, and all have the same CC Measurements, to fit any kitchen. Therefore, if you already have handles in your kitchen, it's very easy to simply remove the current ones with a screwdriver and then mount the ones that you want to replace them with!
Remember that our handles are also not only suited for the kitchen. All handles may also be mounted to a wardrobe, dresser, nightstand or other furniture and all that is required is to measure the distance between the pre-drilled holes and then select the fittings best suited for you!
Changing the handles of your kitchen cabinets
Are you considering hiring a carpenter to renovate your kitchen? Not to change the handles! You can do this yourself, with three easy steps:
1. Measure your current handles from the centre of one of the holes, to the other.
2. Choose between a wide range of handles from our large selection and preferably using our page where we've sorted them by their CC Measurements.
3. Mount the handles yourself, using a Phillips screwdriver and the included screws.
Are you still confused by CC Measurements? Do not hesitate to contact us and we will help you out with measuring and finding the handles best suited for you!